With the thousands of domain names available in the market place, there are some important things to keep in mind when searching and establishing your specific domain. Here are some simple steps: Make sure that your domain name is clearly relevant to your website.  ie: MiamiLimos.com is straight to the point vs. LimosWeb.net.  Use catchy, short phrases that are easy to spell and say.  Think of how your site sounds to you and to the clients who you want to remember you.  Evaluate your keywords for searches.  Use those that are most prevalent to your business and will get your site valuable traffic.  (go to yahoo.com, google.com, or msn.com) to help you in your search for the optimal domain name.


Also, pay attention to your extension, (.com,.net,.org,.info,.biz)  .com is most popular.  Long term established business can deliver more value using the others and you may want to secure all extensions for your domain, however, consider the competition, your capabilities and the most ways to get to your site.  For those in the international market may consider country-code domains.  In this case you would want to secure not only the .com/.net but also as appropriate (e.g., .co.uk, etc.)  Finally, always keep in mind your objective, which is to have multiple opportunities to reach the most traffic by finding and securing as many domain names that can easily be forwarded one URL to another, and create one site that many of your domains will point to. Why A Good Domain Name Is Important. This is the first step in building a successful online business.  The following are some popular income generating reasons why you should own your own domain:Marketing and Visibility – this is your advertisement page, your stamp and location on the web.  It also is your email address.  An easy way to be remembered and to find.
Protection – Consider that your domain is a valuable online real estate tool.  Secure the right name and keep it out of the hands of your competitors.
– Traffic principally comes from direct type-in or referred traffic, referred to as "Direct Navigation".  Direct type is when a user types the domain directly into the brower, ie: www.miamicomputerconsultant.com. Referral traffic typically comes from links on other sites.
Credibility – Using your domain for your website allows you to personalize you email and offer a sense of professionalism.  Example:  wilson@305computers.com would be a better fit than wilson66@freemail.com
Investment – domains are an investment as in real estate.  Their values increase daily.  Consider the value of building and marketing your domain/website.  The possibilities are endless, when properly implemented to get you and your business out there for the masses. The best ways to choose a Domain Name? Contact me Wilson Alvarez for further details.
---
Wilson Alvarez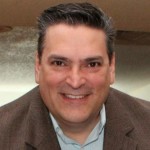 is a Technology Evangelist residing in Miami, Florida. With extensive knowledge in the field, he has aligned himself with the ultimate resources, blogs and aggregates them via this medium & shares them within his tribe. Gallup says: "He is an Activator, Futuristic, Relator, Ideation and WOO!" If you are interested in taking your business to the next level via his Platform Builder Technology, info@wilsonalvarez.com may be the key to that path. You can just dial 305-Computers as well.