---
The Annual Staples National Small Business Survey revealed that out of 300 business owners more than 80% don't keep track of their business goals. This comes to the surprise of many business owners and employees. Creating a clear vision of the direction your business needs to grow is essential to running a successful company.
Many business owners have admitted they don't spend enough time creating goals. This is generally due to focusing on other aspects of the business. Achieving goals is more complex than most business owners realize. If you don't have a plan the opportunity can pass you by. That's why creating goals for the seasons will help you create a step by step process that will allow you to naturally achieve goals by the end of the year.
How to Create Seasonal Goals
Let's begin with the process of creating one main goal. For example, you might want to increase sales this year. All business owners know sales don't always come easy or in steady streams. You need to set up small goals to accomplish the main task at hand. Creating seasonal goals allows you to break the year into quarters as detailed below. 
Winter – Establish the main goal such as increasing sales and attracting more clients and customers. Alert your sales team of these goals and put step/season 1 into effect by reaching or exceeding established sales goals.
Spring – Focus on setting up social media accounts such as Facebook, Twitter, Pinterest, and others.
Summer – Set up for your sales team to attend conferences in different regions of the country to spread the word about your business.
Autumn – Push your sales team towards their goals with encouragement and well-planned strategies to achieve their goals.
As you can see you don't have to take on all the responsibility to achieve business goals. Recruit good people to assist you and make sure you have a clear vision and plan. Employees that are aware of seasonal goals are capable of reaching goals they have set in front of them. It also allows for your employees to create their own year-long strategy that will give you the end of the year results you desire to achieve.
Creating goals for the seasons also allows you to free up time. Sit down at the beginning of the year to create the main goal, then break it up into a four season step process. The only thing you will need to do during the rest of the year is check in to see how your team is coming along. Save yourself time and stress by creating your main goal today!
---
Wilson Alvarez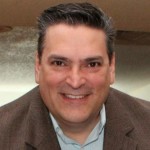 is a Technology Evangelist residing in Miami, Florida. With extensive knowledge in the field, he has aligned himself with the ultimate resources, blogs and aggregates them via this medium & shares them within his tribe. Gallup says: "He is an Activator, Futuristic, Relator, Ideation and WOO!" If you are interested in taking your business to the next level via his Platform Builder Technology, info@wilsonalvarez.com may be the key to that path. You can just dial 305-Computers as well.