Business decisions and choices are made on a daily basis by business owners worldwide. Sometimes specific decisions might lead your business down the wrong path. You most likely didn't think the outcome would hurt your company, but it sometimes does. Most business people give themselves a hard time when it comes to making the wrong decision. You might be one of these people. It is essential to your business that you look forward and not live in the past.
The first step you need to do is acknowledge that the mistake was made. It is important to understand where the error occurred. Meaning, it could have been your thought process, a rush to make a decision or lack of research before agreeing to the terms. Once you know where the error occurred in the decision-making process, be sure not to repeat it in the future. Then take the next step of moving forward towards your business goals.
Achieving future business goals often involves repairing the mistake that resulted from the business decision you made in error. Make sure you take the necessary steps of repairing the situation to the best of your ability before moving forward with the process.
Next, you should create a business plan that will take you in a step-by-step process towards your future business goals. At this point, you need to begin talking about the future and leave the past situation behind. If you continue to bring up the past you will relive it every time you think of it and cause yourself to repeat the situation.
Speaking about the future to associates, colleagues and employees will help the entire business take a step forward and leave the situation in the past. Become excited about the future and have confidence in your decision-making skills.
Remember not every decision leads to success. This is why every successful business owner possesses the same extraordinary trait ofsolving problems. Working on your problem-solving skills will build your confidence and provide your employees a proper example of how to react when things go wrong. Because as a business owner, you know that everything doesn't always go smoothly. This is the time you need to tap into your problem-solving skills and rescue your business from problems.
Stay focused on the future! Don't talk about the past anymore. Only talk about the future!
---
Wilson Alvarez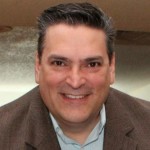 is a Technology Evangelist residing in Miami, Florida. With extensive knowledge in the field, he has aligned himself with the ultimate resources, blogs and aggregates them via this medium & shares them within his tribe. Gallup says: "He is an Activator, Futuristic, Relator, Ideation and WOO!" If you are interested in taking your business to the next level via his Platform Builder Technology, info@wilsonalvarez.com may be the key to that path. You can just dial 305-Computers as well.