Many people wonder what Dropbox is and what it can do for them. Dropbox is considered a home for all of your files, photos, videos and docs. Once you add something to the Dropbox it allows you to access it on all of your computers, tablets and phones. This means you can access your docs from anywhere.
Do you have a special photo you would like to share with others? Dropbox makes is very easy to share with others. You can choose to share important docs or your favorite picture with anyone you want.
Gone are the days of accidentally spilling a latte on your laptop and all of your files are gone forever. Dropbox takes the fear out of losing your important information and irreplaceable documents due to accidents. With Dropbox your stuff is safe and waiting to be accessed by any of your devices.
Due to the popularity, convenience and privacy of Dropbox, consumers are choosing to use it at increasingly rapid rates. In my own business I have been replacing more windows servers with peer to peer networks configured with Dropbox as the cloud server.
Dropbox provides you with 2GB of free storage space when you begin. While this doesn't sound like much space, you have plenty of ways to gain additional storage. You can also upgrade your Dropbox account to Business or Pro. Decide to share your documents, photos and much more by inviting friends to join and connect your Twitter and Facebook accounts too.
Have you ever had a moment when you delete a file, only to realize you made a mistake? While that file may be gone forever, Dropbox has the capability of restoring deleted files for up to 30 days after it has been deleted by you. This convenient and useful feature is sure to save you hours of re-adding and reworking documents.
If you haven't already had the pleasure of using Dropbox, consider all the ways it will benefit your business and personal documents. Dropbox can be installed and set up quickly so you can get started taking advantage of all it has to offer. Get started with Dropbox today to begin sharing documents and also prevent losing any files, documents or meaningful pictures!
Dropbox can also be installed on your server, like that on your network when your users save files, they will automatically be on the cloud as well.
---
Wilson Alvarez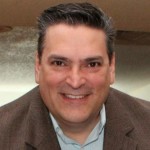 is a Technology Evangelist residing in Miami, Florida. With extensive knowledge in the field, he has aligned himself with the ultimate resources, blogs and aggregates them via this medium & shares them within his tribe. Gallup says: "He is an Activator, Futuristic, Relator, Ideation and WOO!" If you are interested in taking your business to the next level via his Platform Builder Technology, info@wilsonalvarez.com may be the key to that path. You can just dial 305-Computers as well.