As a new year kicks off to a good start, business owners are scrambling to plan their marketing strategy for the New Year. As a business owner you need to take care of this task immediately before any more time is wasted. Below are essential business marketing trends that you should consider when planning your new year marketing strategy.
Set up Alliances – Search for other business that are capable of reaching your target market. Then consider ways you can work together so that both parties benefit highly from the agreement.
Expand into New Markets – Broaden your horizons by expanding into new markets. Consider taking a step up by offering your services or products to larger businesses or organizations.
Ask for Feedback – Your established customers are usually happy to express their experience with your business. Provide them with a quick survey that is easy to fill out. Ask specific questions and leave a blank area for the customer to add anything specific. Use the feedback to track needs, wants and complaints.
Sign Up for Social Media – Many business owners make the big mistake of not taking social media seriously. Social media already reaches billions of people worldwide and is going to be around for many years to come. Start creating social media accounts now and use them to your advantage. You can reach thousands or millions of consumers by placing a comment, picture or video that takes less than 5 minutes to create.
Email Your Customers – Email will always be an excellent way to communicate with your customers. Create a plan to send emails on a regular schedule. The email can include coupons, sales information, tips, information, helpful hints and more.
Find the Right Formula
Marketing is different for every business. The strategy that works for one company doesn't necessarily work for others. It is important to focus on trying a variety of different avenues where marketing is concerned. Test out different avenues for a specific period of time to see if it working or not. If there are lack of results using one strategy, flip to the next option. It is wise to determine a reasonable amount of time to allow the marketing option to work.
Some business owners give up too quickly. One thing that is a must this year is get involved in social media. Don't hesitate, it is the easiest and fastest way to promote and advertise your business. It allows you to reach millions within seconds. Start planning your marketing strategy for 2017 today and implement your strategy immediately!
---
Wilson Alvarez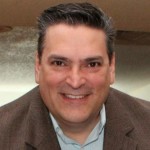 is a Technology Evangelist residing in Miami, Florida. With extensive knowledge in the field, he has aligned himself with the ultimate resources, blogs and aggregates them via this medium & shares them within his tribe. Gallup says: "He is an Activator, Futuristic, Relator, Ideation and WOO!" If you are interested in taking your business to the next level via his Platform Builder Technology, info@wilsonalvarez.com may be the key to that path. You can just dial 305-Computers as well.