Setting goals is foreign to many people throughout the world. Sometimes circumstances, society and other issues prevent people from learning how to set goals. If you have a vision of what you want your life to be, you will need to achieve a variety of goals to reach your desired results. Goal setting isn't complicated, but it is necessary. Follow the tips below to start setting your goals today!
Choose Your Goals – You may have never made a goal in your life, but don't let that stop you now. Think carefully and deeply about life goals you would like to achieve. Don't set any limits on your thought process.
Write Goals Down – Writing your goals down on a piece of paper, on the computer or your cell phone is a necessary step towards setting goals.
Plan Steps – Once you have your goals written down, think of small steps you need to achieve to accomplish each goal. Some may have more steps than others.
Achieve the Easy Goals – First, focus on the easiest and quickest goals. Achieving the smaller goals first allows you to take steps forward and enjoy the feeling of accomplishment. This feeling will encourage you to achieve the larger goals you have set.
Share with Friends – Do you have a friend that has a similar goal to yours? Tell your friends of your goals to see if they will want to join you in reaching it. For example, if you would like to lose weight, you might have friends that want to do the same. You can plan to share healthy recipes, exercise together a few days per week and encourage each other to reach your goals.
Once you begin achieving your goals you have the satisfaction of scratching them off your list. Don't forget to celebrate your accomplishments even if it was a small goal. Every achievement deserves to be praised. Even if your goal was to get a pet, you should still celebrate and pat yourself on the back for a job well done.
Keep a realistic mindset when working towards your goals. Don't put too much pressure on yourself and make sure you follow your small steps to achieving the goal. Remember to be clear about your goals, make a list, make a plan, tell a friend and work hard. Begin making your list today and start achieving your goals!
---
Wilson Alvarez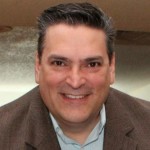 is a Technology Evangelist residing in Miami, Florida. With extensive knowledge in the field, he has aligned himself with the ultimate resources, blogs and aggregates them via this medium & shares them within his tribe. Gallup says: "He is an Activator, Futuristic, Relator, Ideation and WOO!" If you are interested in taking your business to the next level via his Platform Builder Technology, info@wilsonalvarez.com may be the key to that path. You can just dial 305-Computers as well.