Web hosting services allow individuals, organizations, and businesses to make their website accessible on the Internet. If you own a business or need a website for any reason, you will need to choose a web hosting service. You will need to choose a web hosting service based on your needs. Below is a list of steps that will guide you to finding a suitable web host.
Make a List of Your Needs – You will first need to answer the following questions honestly to help you determine your needs.
What type of website would you like to build?
Are Windows applications needed?
What volume of traffic are you expecting?
Are special software versions required?
Server Reliability – The web host of your choice, such as GoDaddy, should have a 24×7 operating host. A web host needs to be operating on a stable network with a powerful server. The uptime score should be 99% and above. If the uptime score is lower than 99% you should look for another web host.
Domains – Most web hosting companies will allow add-on domains. Domains are affordable and most people own many names, some reaching more than 50 domain names. If you want extra domains you will need to find a web host that allows your account to add multiple domains.
Financial Costs – Hosting costs are often affordable. However, you will want to inquire about renewal costs before signing up with a web host. Sometimes the sign up prices are cheap, but renewals are higher. You want to keep your website long term to avoid recreating it every year or so. You don't want to repeat developing a website and changing web hosts every few years. Choose one that provides all the needs on your list and is affordable for your budget.
Carefully research web hosting services to assure you are choosing the right one for you. Make it a point to understand all of the fine print such as suspension, cancellation, refunds and other issues that may arise. It is wise to consider successful and popular web hosting services such as GoDaddy! You will be able to find plenty of reviews which will help you have confidence in the company. Get started today finding the web hosting service that best suits your needs.
---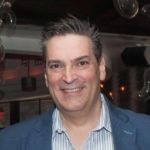 Wilson Alvarez is a Technology Evangelist residing in Miami, Florida. With extensive experience in his field he educates his tribe (you) and enjoys taking his clients to the next level. Gallup says: Mr. Alvarez is an Activator, Futuristic, Relator, Ideation and a WOO!" If you are interested in taking your business to that next level via his Platform Builder Technology, info@wilsonalvarez.com may be the key to that path. You can also reach Wilson Alvarez at 888-945-7550.